We've brought together a collection of our favourite maps from across the workshop as part of our June 2019 Spotlight!
7 Levels are included in this pack. The conquest of Aurelis campaign will be available separately in the near future.
For instructions on how to load these packs into your game see our
Knowledge Base article.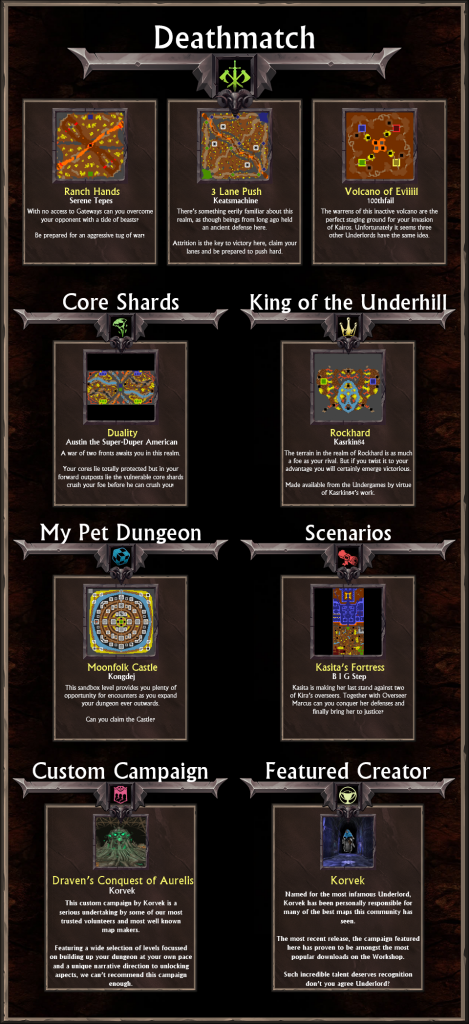 Deathmatch Levels
King of the Underhill
Core Shards
My Pet Dungeon
Scenario
Custom Campaign
Featured Creator
Author Credits

Serene Tepes, Keatsmachine, 100thfail, Austin the Super-Duper American, Kasrkin84, Kongdej, B I G Step, Korvek