(Bluefire) Drake
Oh no, next dragon-like creature. We have Basilisk, Wyvern, Cave Dragon so what we could make more?
Yes
bitches
, we can! One of them I called Drake, that is more different then other dragon like and I just want Dragon-like minion in WFTO, OK?! Who is with me?
My first thing... suitable dragon for WFTO should be... not too much epic, magical, rainbow or elfical, should look like a Dungeon Dragon, so dark and threatening and should emit more fire than sun - and because it's WFTO - has to be asome bit humorous... hmm really kurwa? But how any Dragon that we know could live in a small and hot area - dragons are too big and should fit the environment of the game that is dark coloured, little wet and creepy... What's more I love blue fire, but making blue, even lazure dragon make no sense for so dark game. After long time of thinking, eating, farting and thinking again I came up to idea with creating a Dragon that could fly and shoot blue fire - in the kitchen we can see blue fire mixed with purple, orange and some red, maybe give him a power from gas...? What? A Gas Dragon ? - Wyvern and Basilisk has poisoning abilities, yes, but Drake use only gas for its unique another properties... OK whatever, I saw many strange creatures in my life...
After that talking self vs. self I made this creature as average big, sharp bat-like winged Dragon with arcing nature that bursts blue and some orange colored fire from gas in Drake's soul... or stomach? Dunno, it's secret.
I describe appearance here, in Background there is more about Drake's nature and in-game usability.
Pic.1. Drake - looks like this, but as a Drake he got wings - should safe these colors and has shape of body of a dragon on Pic.2.
Pic.2 & 3. Drake - has thin, swift shaped body, is a flying 4-legged dragon.
Pic.4. Drakes in action.
Pic.5. Funny concept of Drake.
​
Rerview
Highlight
- Swift and slash killing machine with silencing-enemy and evasion powers, can drain mana for player
Type
- Beast
Role
- Scout, Mana sucker, enemy silencer, master of dodge and magic resistance
Acquired by
- Underlord (or Neutral?)
Basic attack
- Short range, chlorine bluefire gas attack
Offensive power
- Moderate
Defensive power
- Low
Health points
- Medium
Resistances
- Poison and Fire are the highest, many any other magic resistances, so the best way to kill Drake is using againts him white weapons
Movement
- Below High
Work
- Barracks
Entertainment
- Scouting?, (maybe sucking enemy's mana during torturing the enemy unit?)
Special Needs
- Careful Underlord...
Upgrades
- None
Abilities
(T1) Immune to Lava
- Drake can wade through the lava without being hurt.
(T2) Flying State
- Can set into two forms - flying and ground, so can walk on his 4 legs on the ground, but his main state is flying - like Fly in DK 1
(T3) Mana Absorber
- Each attack sucks mana from the enemy giving it to Drake's controller overall mana pool... to Drake's controller DH.
(T4) Draconic Mimicry
- Each attack dealt to Drake give him 70% of attacker's resistances for few seconds - so for example - Fire Mage attacks our Drake, this mage has got fire resistance = 80% and lighting 50%, so attacked Drake get 70% of this 80% of fire resistance and 70% of 50% lighting resistance from this mage for few seconds, each attack resets countdown. All resistances will be summed, so Drake that has for ex. 60% fire resistance will get + 70% of mage's 80% of fire resistance and 70% of 50% lighting resistance - almost immune to fire for some time. ;-) What if Drake's attacked by many creatures? Man... don't do this, all will be summed...
(T5) Aviation Ace
- Drake has greater chance to avoid magic and non-magic missiles/projectiles/arrows.
*(T6) Burnt Legacy
- Drake turns to gas form has 40% to unfreeze himself immediately if is frozen solid. In gas form Drake is untouchable unless for about 1-2 second it turns to normal form. <- I don't know Drake would be overpowered because of this, that's why I put a star behind the name...
(A1) Gas Dash
- Drake's after locking the target turns into gas form avoiding thanks to that form any kind of damage that would be dealt to Drake, than in this form Drake strikes with his body very fast target for moderate damage from long distance. After that strike Drake turns to normal form. Moderate cooldown time. It's a perfect mage utilizator.
(A2) Spectrum Nova
- Drake unleash a blue, a bit orange and purple colored fire nova around him dealing low damages to all enemy's around on moderate distance. It has chance to silence striked enemy units (maybe even corrupt casting too?). Moderate cooldown time (something reminding dragon's word of power appearance).
(A3) Cloud of Silence
- Drake surrounding enemy unit with dense fog of black gas so that unit cannot attack for few seconds. As much enemy unit has better magic, especially dark magic resistance this effect ends faster. To make this Drake is unable to move for 1 second. Moderate cooldown time.
(A4) Chlorine Breathe
- Drake does damage in a wide cone shape of chlorine gas for moderate distance lowering enemy's accuracy for several seconds because of burning gas that deals timed small damages too for few seconds. Long cooldown time.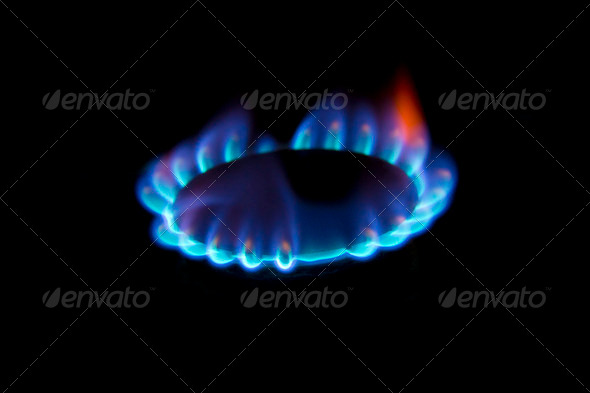 Pic.6. Spectrum Nova's fire
Background
Drake is a specialist of making a big mess in enemy's army builded with many ranged and especially magic units that likes to be far away from melee combat. Thanks to high magic resistance and T4 he has got a big chances to knock down wizards and other casters fast and almost without any scratch. Moreover thanks to A1 Drake can easly reach the target that is far away from him and take the enemy easy. Thanks to silencing and confusing skills like A2, A3 and A4 Drake has more chance to life longer, especially with unfreezing abillity that wizards likes very much.
Drakes give a big advantage to Your whole army in big combat especially if enemy has good armored soldiers and casters behind that would be hard to reach. What's more if enemy has magic unit Drake can absorb mana from it and give to You, strike&back tactic is open to You. Thanks to Drake's speed he could go away safely from battle with heavy units that are especially deadly against Drakes because the white weapon is the best way to beat Drake relatively quickly.
Map makers could make him as rare neutral unit more than just creature that came from the portal. Drakes could be a key to win with ranged armies in different way.
To sum it up mages doesn't have chance to life it they're not heavenly guarded, with normal ranged units, thanks to T5 too they can KO them too, but in battle with strong melee fighters they can fall, but still not fast because of Drake's speed and moderate amount of health points. Anyway You would have to be really careless to let Drake fall to death.
Tags: drake, dragon, reptile, bluefire, blue, fire
Last edited: