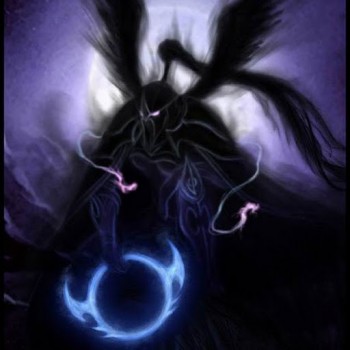 Spectral
Stats:
Health: Average
Health Growth per Level : Very High
Attack: Below

Average
Attack Growth per Level:
Very High
Armour: Below Average
Armour Growth per Level: Low
Accuracy: High
Accuracy Growth per Level: Average
Agility: Above Average
Agility Growth per Level:
Low Average
Intelligence: Average
Intelligence Growth per Level: Average
Luck: Average
Luck Growth per Level: Average
Movement Speed: Above Average
Recovery Rate: High
Construction: Low
Training Rate: Above Average
Training Cost: Above Average
Wage: High
Skills:
Level 1: Melee
Level 2:
Soul Reave [Passive]
~ Any unit that are being attacked by spectral are unable to cast any spells or skills
~ Last 2 seconds
Level 3: Wraith Walk [Self Buff]
~ Allows spectral to turn invisible and walk through any physical objects
~ Invisibility will break when spectral start an attack or cast a spell
~ Cannot walk through magic door, lava or projectile attacks still hurt it
~ Last 10 Seconds
~ Cooldown: 15 Seconds
Level 5: Silent Whisper [Active - Area]
~ Spectral let loose terrifying scream and silence all creatures around
~ Area 5 units around spectral
~ Silence last 10 seconds
~ Cooldown: 45 seconds
Level 8: Reflect [Self Buff]
~ Spectral cast a field that protect it from any incoming magic projectile and reflect it back to the caster
~ Last 20 seconds
~ Cooldown: 60 seconds
Information:
Spectrals are a mysterious creatures that often roams the lands of war. Some say they are born from the malice others say they are a beings that come from another dimension. And albeit they have some of ghastly properties they are still performing some of living things behaviour. They still need to feed and get some sleep. Their appearance are a shadow like creature that has both etheric and physical properties.
Behavior in Dungeon:
Spectrals are an odd creatures. Although most of the time they will visit temples to bow down to their dark gods their action are unpredictable. Some spectrals will go to training room or an archives while other just go roam through the land. Even though they are given an order to finish some specific task when they didn't feel like it they will simply switch to another room.
Battle Style: Offensive Tank
Spectrals are the anti spellcaster. Their roles are to devastate the magician that often lies behind the front line. With their wraith walk they can walk to the enemy lines without notice and their high health allow them to get a lot of punishment from magical damage. But due to their low armor they are really fragile with physical attacks. Their stats are weak early on but when trained they can wreak havoc to any spellcaster groups.
Jobs: They are capable to finished any job given to them
Obtainable By: Neutral, Conversion, Portal
Hates: Monk.
Loves: Temples
Anger reaction: Attack random units
Lair: An angel statue
, the eye glows when they are sleeping
How Introduced: Mid-Late game
Attracted by:
Torture Chamber and Temple
Entrance Effect: Neutral
Torture: Being blender-ed with a giant cross