Impassibly Cool
WFTO Backer
[HERO] Pack Hounds
(picture indicates irish wolf hounds as suggested look)
Health:
medium
Armor:
low
Movement Speed:
very high
Attack strength:
low
Attack speed:
very fast (multiple attacks from the dogs)
Intelligence:
beast
Construction:
n/a
Training Rate:
fast when fighting
Training Cost:
n/a
Wage:
n/a
Gender:
n/a
Skills:
Lvl 1 - Bite
: simple melee attack.
Lvl 2 - Blood thirst (PASSIVE):
Once the pack has got a taste for a creature they will fight it to the death chasing it if it tries to flee.
Lvl 3 -Keen Senses (PASSIVE):
The hounds sharp eyesight, noses and ears mean that they can detect most hidden creatures and objects, sniffing out traps and hidden lurking creatures.
Lvl 5 - Tracking (PASSIVE):
(TAKEN FROM SUGGESTED IDEA OF TRAPPER) can see enemy tracks and follow them to their location.
Lvl 7 – Howl:
The pack lets loose a terrifying bay which boosts morale of nearby allies lowers that of enemies and increases the speed and damage of the pack.

Lvl 1 = 2 hounds per pack
Lvl 4 = 3 hounds per pack
Lvl 8 = 4 hounds per pack
Weaknesses/Resistances:

Resistant to poison and other nature based damage. No particular weaknesses.

Information:
In history armies have often used hounds to serve them in battle, particularly the wolf hounds and deer hounds which could help in hunting and tracking.
They are very loyal creatures that will fight to the death to protect their masters. They attack best in packs and use thousands of years of breeding to perfect their abilities to bring down any manner of beast or man.
Appearance:
Deer hounds or wolf hounds (traditional hounds used by lords in british history) pack increases in size as levels are gained.

Behavior in Dungeon:
will follow around the strongest heroes/minions if converted. Or otherwise will go exploring the map, sniffing anything of interest,, even the really foul stuff!
Battle Style:
flankers; when formed into larger pack, will be able to surround enemy unit attacking from all angles.
Jobs:
exploring.
Loves:
warm places to curl up, catching enemies, being around heroic creatures.

Hates:
cats! No erm... cruel masters? Losing prey.

Anger reaction:
pee everywhere before running off and becoming neutral hostile.

Lair:
Little kennel may take up more than one tile

Obtainable By:
Heroes/ possibly neutral

Attracted by:
...
How Introduced:
chase an imp down

Entrance Effect:
Strolls out portal/entrance.
Seemingly a loving pet, a worker goes over and strokes its head and it snaps at its hand, the worker strikes the hound *growls* then the other hound comes prowling out, ears pricked and snarling!
Torture:
Buckets of icy water chucked over it.
(NOT MY PHOTO) (FOUND ON INTERNET) (ONLY INTENDED TO GIVE IDEA OF APPEARANCE)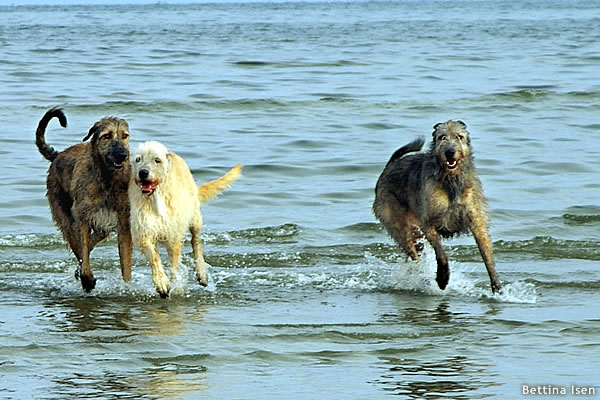 (NOT MY PHOTO) (FOUND ON INTERNET) (ONLY INTENDED TO GIVE IDEA OF APPEARANCE)