The Beast Lords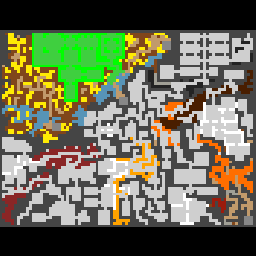 "There you are Underlord, I've been looking for you! A urgent matter has appeared and it needs to be taken care of immediately!

Five Underlords have formed an alliance and plans to conquer the whole underworld for themselves, and we can of course not let this happen as there only can be one ruler of the underworld.

At the moment they have placed their fortress here in wait of further advancements, and that's why we have to strike now before they start their campaign!

But before you strike, I have some intel about these Underlords, or Beast Lords as they are called. They are all masters of beasts, but have different ways of handling things and have gained a reputation that their names reflect.

Byrek the Brutal, is as brutal as his name, and slays his enemies with brute force. And neither is he any forgiving, as he captures anyone who is misbehaving and tortures them to death, both friend and foe.. But even as brutal as he is, he is also a very careless one..

Fran the Golden, loves gold, and every aspect of it. She also loves to show everyone how wealthy she is. Her gold is just simply overflowing.

Porvek the Strong, is a strong, tough and a resilient opponent. He is not really more than that, but even so, he is still hard to beat..

Ingrid the Brilliant, is not the strongest of them, but she is smart, and tricky to defeat. She is a tactical genius, and one never know what to expect of her.. Tread carefully with her.

Kondrak the Coward, is a big coward and usually hides behind others. But even so, he is still a fierce opponent, and should not be taken lightly. Although, there is something strange about this one, it is as if he isn't quite himself.. And his alliance with the heroes does not make sense either..

And that is all I have gathered. But rejoice, I have managed to build a small fortress for you while I was looking for you. ...Why didn't I do it myself you say? Well, you are evil and brilliant leader, I am just your mentor!

Now make haste! Destroy their fortress, and chase them back to their home realm and defeat them all!"

http://steamcommunity.com/sharedfiles/filedetails/?id=708466312
Beast Lord, Byrek the Brutal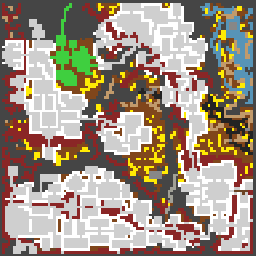 "Finally we found his home realm, and it seems that his brutality shows in the water, or if one even could call it water!

He seems to be very focused on having well trained minions, but he also has a brutal way of punishing misbehaved minions by imprisoning them, and then slaying them within the Arena. How he has any minions left is a mystery..

Thankfully we've got a hold on him now. Now finish what we started, and destroy this imbecile!"

http://steamcommunity.com/sharedfiles/filedetails/?id=730294977
Beast Lord, Fran the Golden
"Ahh. Good work Underlord! Defeating Byrek the Brutal was not an easy task, but now with him out of the way, we must now face our next challenge. Fran the Golden.

Her realm is filled with tons of gold, literally, and she seems to be some kind of artist with the way her home realm is designed. She has been able to build quite a nice dungeon with all this gold. And it looks like she has been able to recruit the finest soldiers gold can make.. You should make use of her treasures, I'm sure it would be useful. Oh, by the way, before you send her back to the Ether, could you send some of her gold in my direction?"
http://steamcommunity.com/sharedfiles/filedetails/?id=739604664
****
"The Beast Lords" is a intro map to this campaign, and if you liked this map, you can look forward to defeating all of the Underlords in their home realm. And yes, they all have their own theme.
And let me know what you think, I am eager to hear what you have to say about this campaign.
Last edited: