Mar 21, 2015
420
84
265
32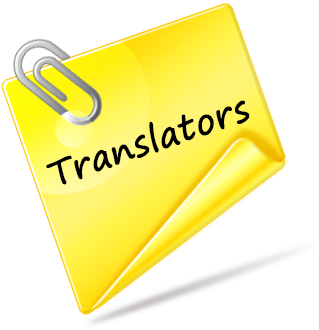 welcome back underlords
many of you have noticed the state of the translations of war for the overworld, so the devs are thinking of open up the translation to the community.
It's truly disappointing to hear That the localization is sub-par in many areas. Before release we had the game professionally Localised into the supported languages, though it's clear That even at that point they were not great. There sono stati google translated several changes since then Which will have only served to make the issue worse.We're hoping to open up the translation to the community in the future I know if there are fantastic people like yourself looking to help us improve the game's translation we'll be sure to get in touch!
if you want to help this great team / game, write here your nickname and your language experience.
Form to fill out to sign up for this project.
Nickname: (forum)
Language experience:
Translation: Inglese - ????
N.B. the development team can edit this post at any time.

Translation files

Languages supported by War for the overworld

Italian


English


French


German


Spanish


Polish


Russian

English - German
- LordArktos
- Lord of Riva
- FireEye
- Kael
- JustChris
English - French
- goudoumastress
-
-
-
English - Italian
- Blackbeard
- Alexandra
-
-
English - Spanish
- ktxitxe666
-
-
-
English - Polish
- NaTT
- mitay-walle
-
-
English - Russian
- DjPavlusha
- sunheretic13
- Daimos
- ZzZombo.
English - Duch(?)
- Nova Solarius
-
-
English - Austrian(?)
- Böhser Onkel [AUT]
-
-
English - Finnish(?)
- Baracca
-
Last edited: